Sapna was like a Harry Potter under an invisible clock. Full of talent and potential but covered by her shyness. Sapna lost her father, a truck driver, in a road accident at a very young age of 8. Her mother made a very difficult decision to move to Delhi from West Bengal. Her mother had to work multiple jobs from being a maid in the day to working as a security person at nights. In this period, her mother tried her best to give Sapna all the support possible but Sapna became shy and an introvert by nature. Coincidentally she came across Ultimate Frisbee and eventually fell in love with this sport.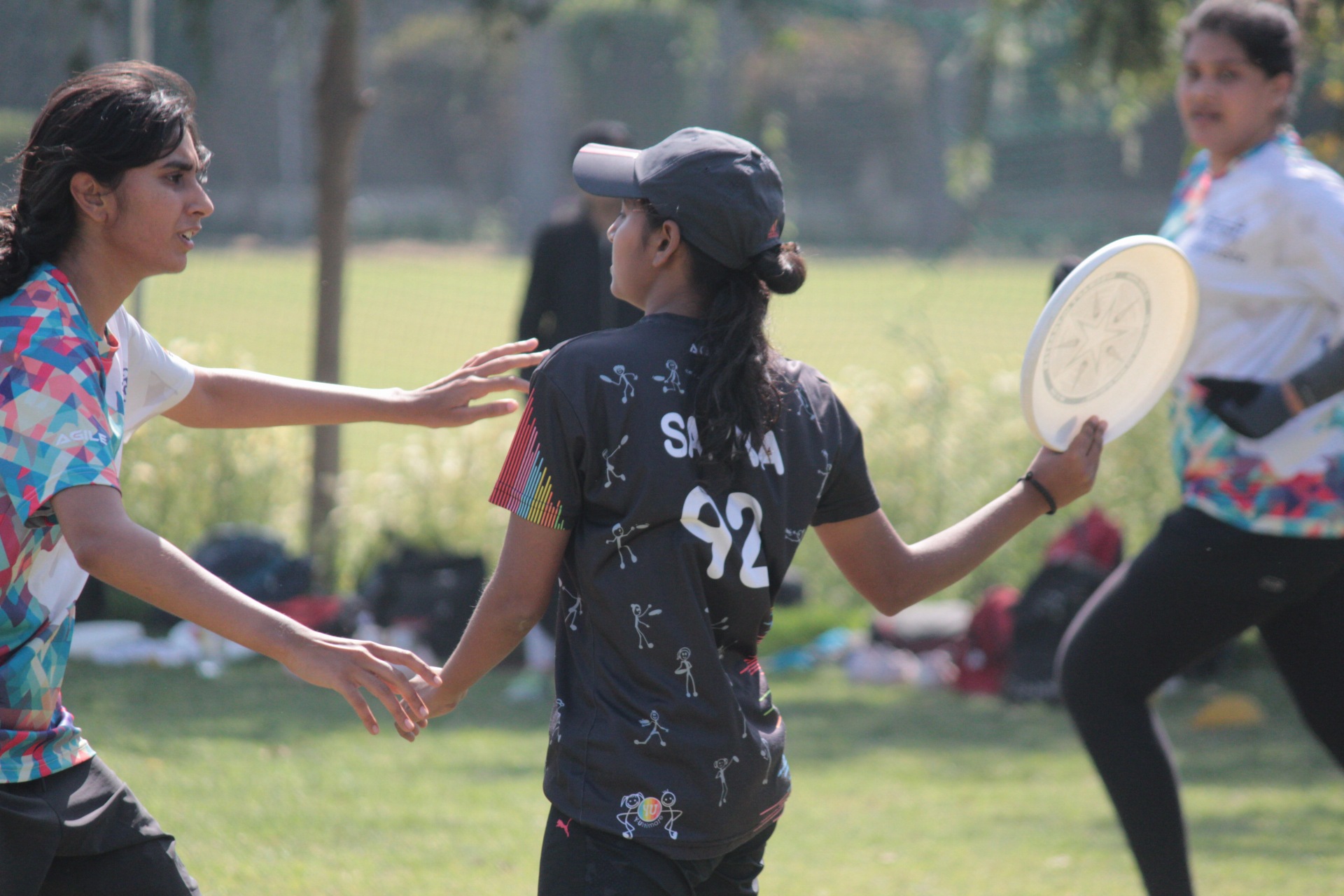 She stood up against any discriminatory behavior or bullying amongst her team mates.
Initially Sapna was very non–expressive and barely had any opinion. However, over a period of time as she grew in the sport, her confidence and social skills blossomed. Sapna started taking initiative in mingling with her fellow mates. She stood up against any discriminatory behavior or bullying amongst her team mates. She also started her journey of self discovery and realised that she has a lot of affinity towards dance and art. With her new found confidence, she started expressing herself and it wasn't long until her talents were noticed. She participated in a musical drama "I Have a Dream'' held at Shri Ram Center. With some guidance and mentorship from our supporters, she was able to hone her skills in fine art. Given her communication and determination, Sapna was made the spirit captain of her team. Her work in improving the spirit and communication of the team has already reaped rewards with the GK MAD team winning spirit award in April 2022 at Surat Open's and Women's Regionals under the National Championship Series.
Today, while completing her college, she works part time as a graphic designer with various firms. She aspires to work as an artist and designer after completing her graduation.
What's your reaction?
0
Cool
0
Upset
2
Love
0
Lol